NetDesain is the perfect solution for your business. Through our website solutions, you can enhance your business coverage, promote new products, get new suppliers or customers, or simply just to improve your brand awareness. Our solutions are ranged from web development, mobile web, and also mobile apps. In other word, we offer a comprehensive range of website solutions, for your satisfaction. We offers the following services:
We are a full service web design, development, and offer custom web solutions tailored specifically for your project. Our web designers & developers use the latest web design techniques, scripting and programming to ensure that each website client produces stands out from the millions of web sites on the Internet today. We strongly believe that form follows function; our web designs are not only visually appealing, but highly functional.
Applications Development
WordPress Development
Web application development services geared toward your specific goals and needs.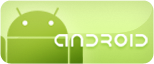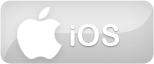 NetDesain offers professional mobile web design services to help you reach your target mobile audience. Our responsive mobile web designs are set to be viewed successfully in Android, iPhone, and Blackberry systems as well as iPads and tablets. Whether you need a mobile friendly version of your current website, or a completely separate mobile site with apps, NetDesain can help!
NetDesain offers a wide range of e-commerce web development solutions:
Shopping Cart systems
Payment and Order Processing
Online ordering
Invoicing
If you are serious about SEO, then NetDesain ready for you. Our Team Experiences has years of strategies, techniques and tactics to increase the number of visitors to a website by obtaining a high-ranking placement in search results.
We seeks to improve the way content is ranked by search engines. Discover how SEO can help your business!
Process
Initiation
This is where we decide desirable working principal, as the first step of developing a website. Here, we determined your specification, target user, desirable features, schedules and deadlines.
Gathering Content
Gathering content from clients for any project, such as a website or a presentation is a guarantee for headaches. When planning a presentation we calculate time for concepting, graphic design, programming and so on. The client should deliver the content, he's the expert so he should know this stuff inside out.
Design
Transforming concept to a design, that's not only visually attractive, but also completed with a user friendly navigation system and high usability. In this phase we will develop an interface that will enable the creation of a strong and rich integrated user experience.
Development
In this stage, we will start building the website according  the approved design. We develop and implement the website with the suitable applications. Basically, this is where we transform the design to an actual website.
Finalization
The final stage of the project is preparing the website to be launched. Here, we perform final checking, search egine optimalization, and other procedure, to insure the quality of your website.