NetDesain is a team consisted of young, creative and professional talents from various backgrounds that share the same passion in the web. We combine our expertise in web development, with the urge to always come up with the best and suitable solutions for our clients.
The NetDesain team will always provide a first class account management to you. Our ultimate objection is simply the satisfaction of our clients. The way we see it, a good result from any projects can only be achieved through a good cooperation and trust between us and the client.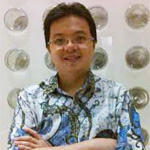 He born in Bandung on Januari 1st 1972, has more than 15 years experience in IT. This Civil Engineering and Magister Management graduate from Institut Teknologi Bandung began his career in PT Gistex as Asistant VP and PT Melvar Lintasnusa (Melsa) as Asistant Marketing Manager in Bandung.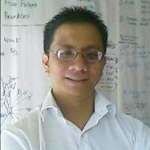 He has more than 10 years experience in IT. This Industrial Engineering graduate from University Parahyangan in Bandung, who was born in Bandung. Previously, he has held the position of Project Manager, Marketing Manager. Surya's responsible for the daily operation of the company.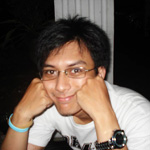 Reza's responsible for all design/creative aspects of ND projects. He has experience in the visual communications field and specifically focuses on web design. With a love of clean, user-friendly design, he's proficient in UX & an old-fashioned pencil and paper. Reza loves a design challenge and is always seeking out new ideas, trends, and creative solutions.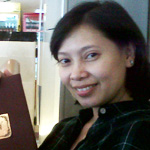 Cecilia's responsibilities include day-to-day management of project tasks for the ND team, the building and maintaining of client relationships, and content curation, she has been in the web industry since 2002, with her experience as Project Manager for ND, Cecilia will ensure your that project is brought to completion with efficiency and accuracy.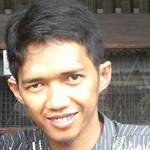 Tantan's responsibilities include developing web-based applications, creating technical specifications for internal and client solutions, and assisting the ND team with client engagements and support. His diverse background includes 5 years of web development, online marketing and business operations experience.